Simon's 2016 Interview: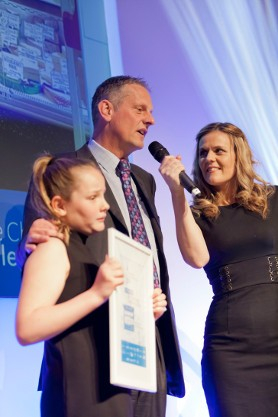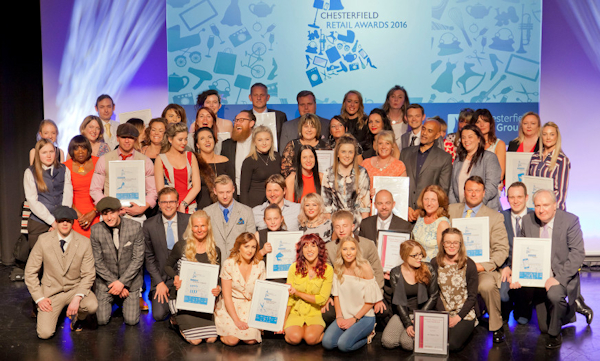 2015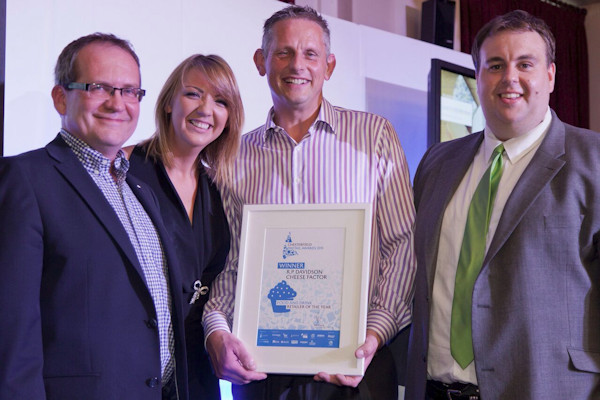 Once again, The Cheese Factor was represented at Derbyshire's most prestigious Food Fair, held in 2012 at Hardwick. Our photo shows one of Simon's friends, helping for the day, with his young daughter.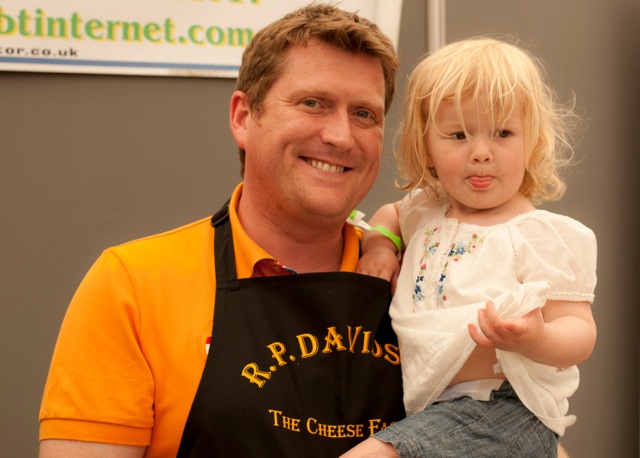 Peak FM celebrated it's 10th Birthday in January 2012. Our picture shows Simon presenting a celebration cheese cake to the two principal presenters..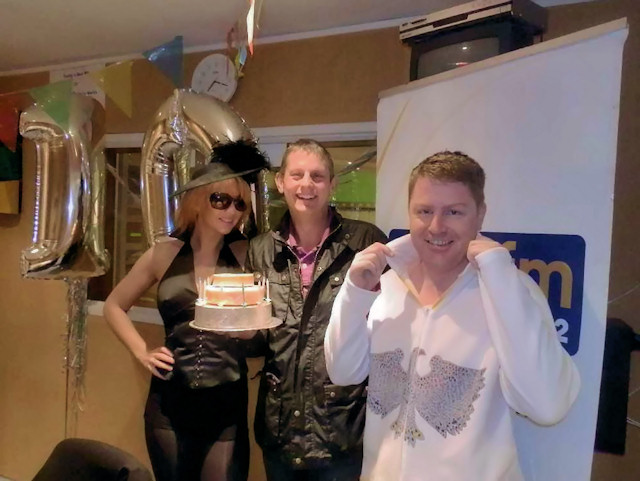 A cheese made from mild Derby and Leicester in the shape and colour of the flag of St. George.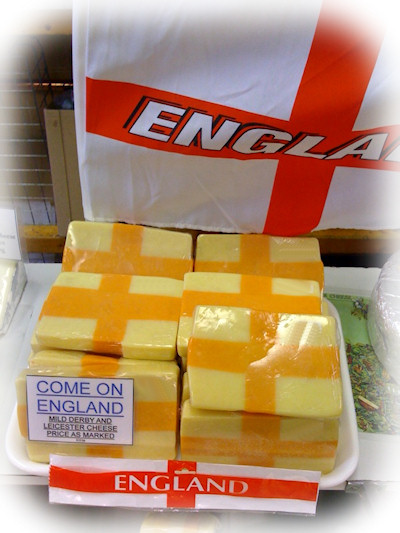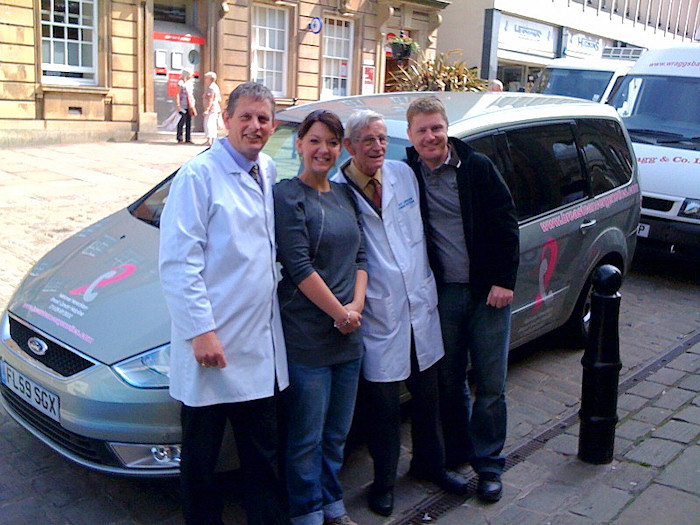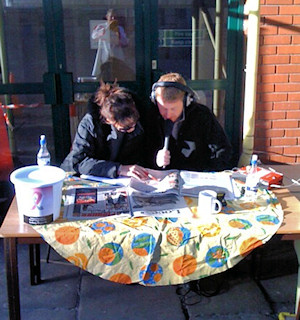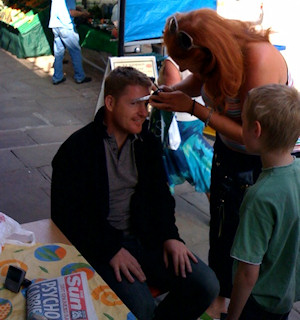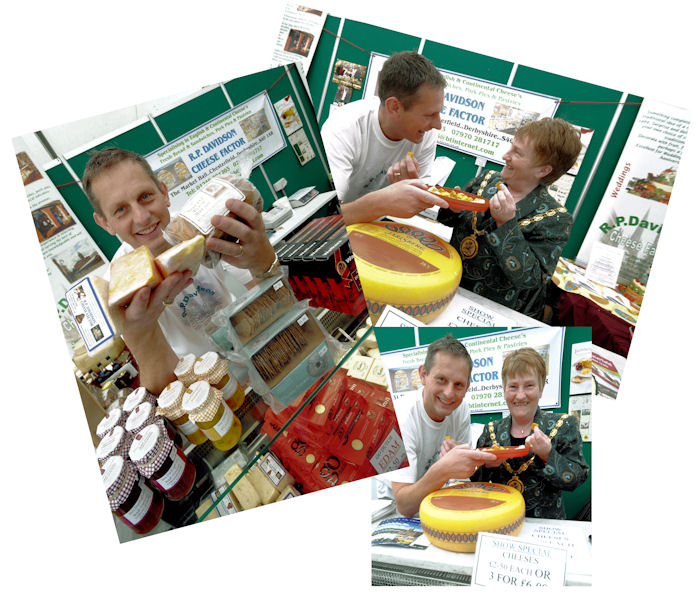 Bakewell show was a highly successful event for us this year. We were delighted to welcome Sean Wilson (Martin Platt from Coronation Street) to our stand. Sean has set up his own cheese manufacturing company, the Saddleworth Cheese Company, to create handmade traditional Lancashire cheeses. Initially there are four types of cheese (though the "blue" is yet to come to market). Sean entered his cheese in the Bakewell Show competition and succeeded in carrying off two first prizes and a cup with his Muldoon's Picnic - a crumbly Lancashire ! Sean's presence generated a lot of interest, not the least amongst the media, his being featured on ITV's Calendar and BBC's East Midlands Today.
Sean is shown below with Simon Davidson and with some samples of his Muldoon's Picnic. Beneath these, there's his prize winning cheese (classes C6 - Single Crumbly, C11 Any Variety Farmhouse Cheese).